Beet Pickled Sunny Deviled Eggs
Blu Most
A perfect dish for entertaining or a picnic with friends - festive, vibrant, and sure to wow!
Back to the Kitchen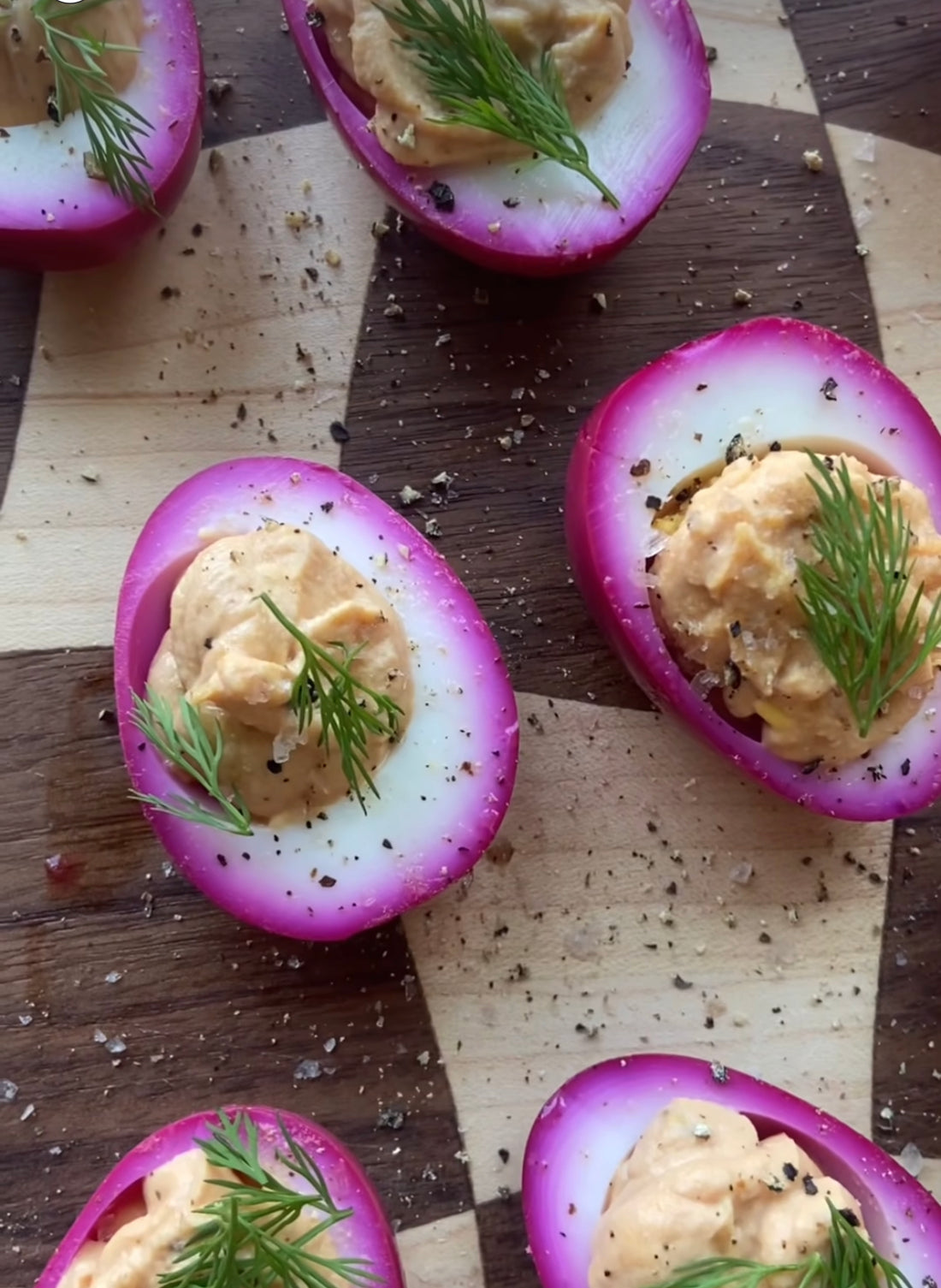 Ingredients
6 eggs
1 can beet juice
1 cup white vinegar
2 Tbsp. sugar, honey, or other sweetener
2 tsp. salt
Black pepper corns or other pickling spices (optional)
Egg Filling
Yolks from boiled eggs
2 Tbsp. Sunny Original Tahini Sauce
1 Tbsp. mayo (optional)
Drizzle of olive oil
Garnish
Salt
Pepper
Fresh dill
Steps
Boil eggs for 10 minutes then shock in an ice water bath to stop cooking. Once cooled, peel eggs and place them in a jar.
Add beet juice, vinegar, sugar, salt, and any pickling pepper/spices you fancy. Let sit in fridge overnight to dye the eggs a vibrant pink.
After eggs have sat in the pickling liquid, cut them in half and place the yolks in a bowl.
Add sunny, mayo (optional), a drizzle of olive oil, and whisk together. Slowly add a little of the pickling liquid and whisk until you reach a yogurt-like texture.
Put egg yolk mixture into a plastic bag and cut a tiny whole in the corner. Squeeze the yolk mixture back into the eggs, top with salt, pepper, and fresh dill and delight in your colorful creation!
Watch Blu Make this Dish