Eating well, made easy
Sunny is rooted in a conviction that simple, whole foods allow us to feel our best.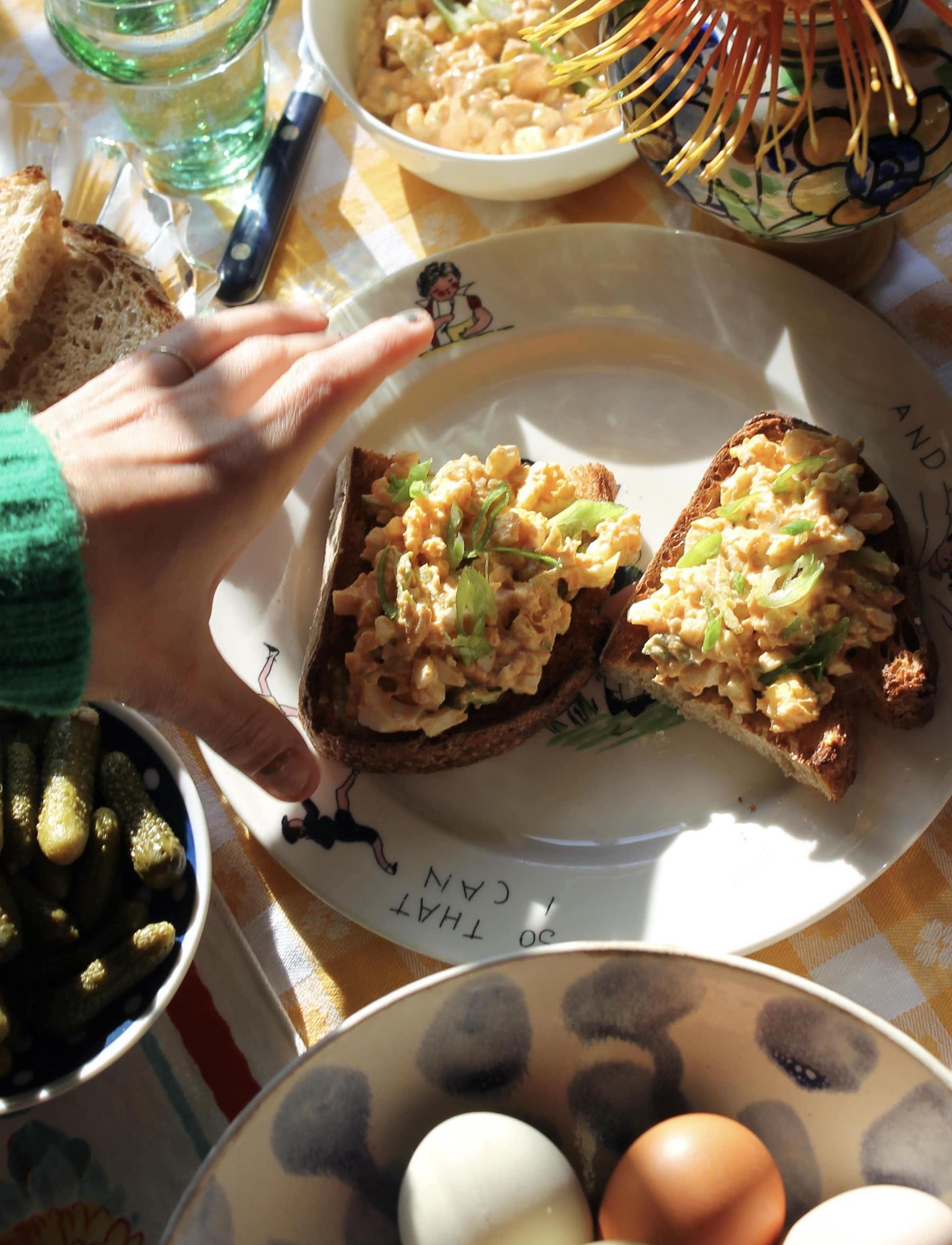 Less is More
Simple food is the best food. We believe in using fresh, real food ingredients and honoring them with minimal intervention. No gums, no fillers, and not a "natural flavor" in sight.
Made for You
With a deep appreciation for a simple home-cooked meal as a means to nourish and connect, we started Sunny with the intention of creating products that make eating well at home easy. With a fridge full of flavorful sauces and condiments, an excellent meal is minutes away.
"

This is a 10/10 must have staple forever.

"
—

Pia B.
"

I'm vegan and don't have time to cook so I just put it on whatever is in my fridge and it makes everything more delicious! I would bathe in it if I could.

"
—

Olivia K.
"

I drink this stuff for breakfast it is the best dip in the entire world.

"
—

Riley H.
"

@eat___sunny is my saucy sauce of choice that I truly can't get enough of. It elevates everything!

"
—

Meredith B.
What is tahini?
Tahini is a paste made from ground sesame seeds that has been used for centuries across the Mediterranean and Levant in a variety of ways. Tahini is a nutrient dense food containing vitamins B and E, magnesium, iron, and calcium, with healthy fats and protein that make it rich, creamy, and satisfying. 
We blend our tahini paste with simple ingredients in small batches to create a fluffy & creamy dip that goes with just about anything - to make eating well easy.
Are your products vegan?
Yes our products are 100% vegan.
Can you ship Sunny products to my house?
At the moment we are focused on working with local grocery stores & retailers to bring Sunny products to their customers.
Our products are available via Instacart in some locations, but please subscribe to our newsletter and follow along on social for any updates!
Is your packaging recyclable?
Yes, just give it a good rinse and then recycle!
Sunny is also Certified Plastic Neutral and with our partners at RePurpose Global verify that we offset our plastic consumption with the removal of nature-bound plastic waste from the environment.
What are your sustainability goals?
Sunny is is committed to reducing our plastic use wherever possible. As a first step, we have partnered with RePurpose Global to become Certified Plastic Neutral and offset our plastic use by supporting the removal of nature-bound plastic waste from the environment.
Can I carry Sunny in my store?
We would absolutely love to be a small part of your store, please reach out to orders@sunnyfoods.us!