Crispy Smashed Potatoes with Tahini Sauce and Herbs
A love letter to crispy potatoes
Back to the Kitchen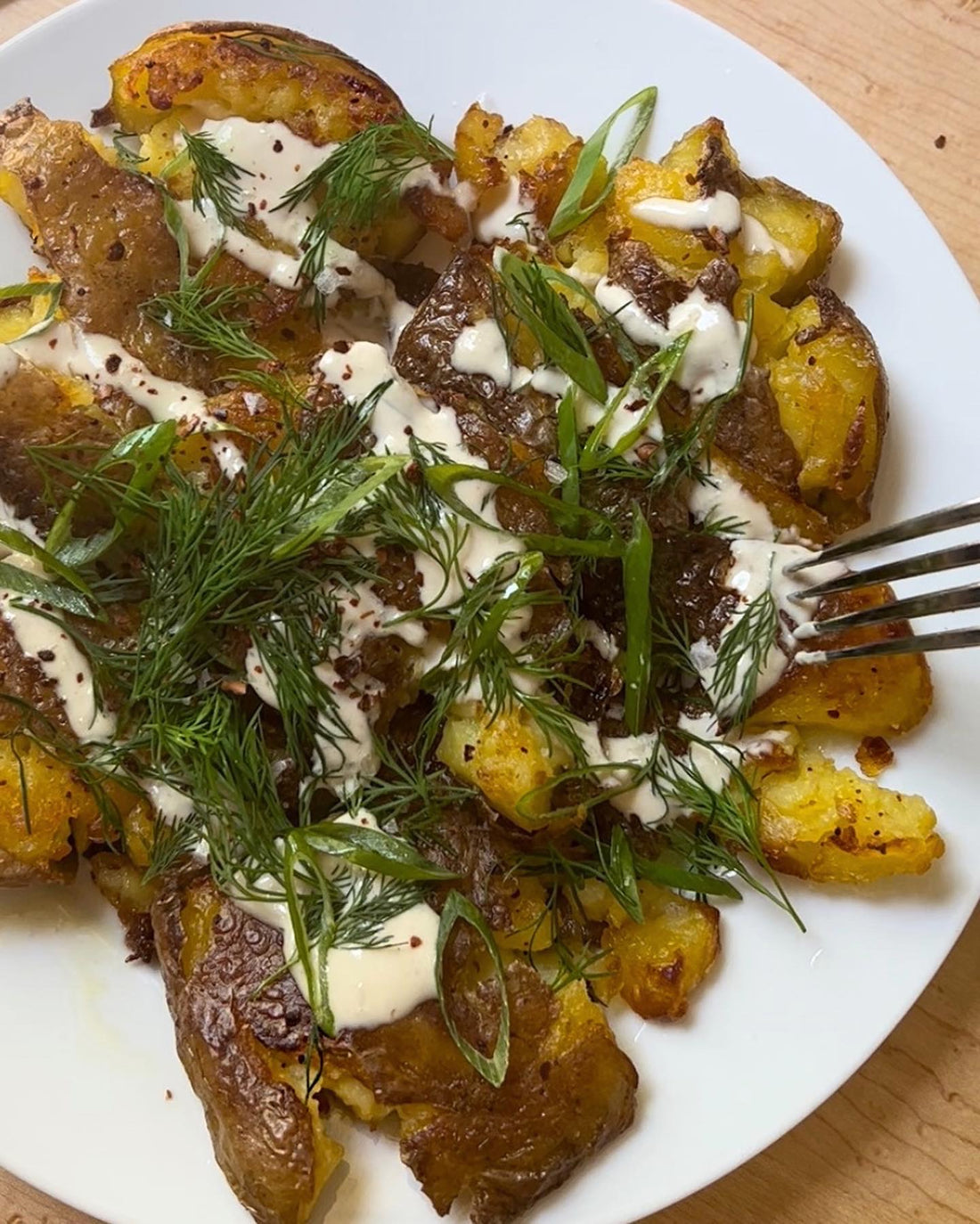 Ingredients
Small potatoes
Sunny Original Tahini Sauce
Herbs
Scallions
Olive oil
Salt and pepper
Steps
Preheat oven to 425° F.
Boil the potatoes until tender, drain, and let cool (!) Smash the potatoes with a mug/measuring cup, then generously coat both sides with olive oil.
Season with salt and pepper and roast until golden and crispy (~45 min).
Top with a Sunny drizzle, sliced scallions, and herbs of your choice.